Hi, this is Beth Chrisman, Director of the International School of Forensic Document Examination.
If you're interested in a new career, this short series of newsletters and blogs that I call Diary of a Forensic Document Examiner will help you decide if this field is right for you.
We do like to have students who are a perfect fit, and we pay very special attention to the applications. These simple diary emails will help you understand the 'day in the life' of an examiner.
Overview and Video Tour:
http://internationalschool.us/docexam/overview.html
Download the Application, Reserve Your Spot:
http://internationalschool.us/docexam/enroll.html

FORENSIC DOCUMENT EXAMINER DIARY ENTRY #43
I'm submitting this diary today via my iPhone record function as I drive home on the 101 in Los Angeles eating my Haagen Dazs Vanilla Chocolate Almond ice cream that I treated myself to because I just finished testifying in court… and I deserve a treat.
Court today was absolutely an amazing experience for me, as I was able to help someone who had been wronged… and make a difference.
Most cases do not fall into the category of the case I just testified in.  Mainly, most cases which get to court have more exemplars to compare the purportedly "forged document" against.
In this case, I actually had six questioned documents and just one sample of the suspected forger and one sample of the victim of the forgery.   Naturally, weeks ago, I determined there was indeed a forgery and now I am asked to identify the forger… with just one "smoking gun" of a handwriting sample.
After much lab time, my official opinion was that the person did not sign her own name on the Questioned six documents… a forgery did happen.  Furthermore, the suspect they identified probably forged her signature on the six documents in question.  This is rare when we identify the forger; in most cases the criminal goes undetected.  The handwriting in this case had many profound indicators pointing to this one guy.
So, I was driving to court this morning, a little nervous.  According the attorney who hired me, today's court appearance is "just a prove-up  hearing, it's going to be really simple".
I've learned that any time anyone tells you it's going to be really simple… it ends up not being very simple.  But in this case, the attorney was telling the truth, it was actually that simple.
I showed up and sat in the back row of the courtroom.  I waited for the attorney to make opening remarks, talk to the judge, and iron out some details.  The defendant actually didn't even show up… but the hearing went forward anyway.  When it was my turn, I took the witness stand and stated my name, my occupation and the usual "swear in" procedure.  Then, I answered some basic questions in regards to the documents analyzed and told the judge my official opinion.
The judge asked a few clarifying questions about how I got to my opinions and why I use ASTM guidelines when rendering an "official opinion".  Since I teach at the International School, those questions were easy to answer… as I have probably answered them for students a hundred times over the past few years. There is protocol for everything we do and we follow a "system"… so explaining a system is quite easy, even to a judge sitting 2 feet above you in a black robe.
I have to tell you, I think I was on the stand maybe 25-30 minutes… at the very max.  It was very easy.  I guess what they say about being well prepared is true.  Even though this was not my first time testifying in a court of law, I still was a bit nervous as I took the stand.
I felt good about my testimony, and I really felt a sense of "justice" identifying the person who forged this poor woman's name on six contracts.
Before I left the building, I discovered something that really made me feel good. It isn't often that document examiners get confirmation that their opinion is 100% correct, before we leave the courthouse.  At most, we hear the judge agrees with us.  What I discovered isthat  the plaintiff had hired a private investigator and caught the guy "on tape" admitting he did indeed forge the documents. I was right, and there was an audio testimony to back me up.  Whooo Whee! It's good to be right and help right a wrong.
So today was a pretty amazing experience, Every time I go to court I learn that my role is just a small piece of a huge, giant legal puzzle that the attorney is putting together.   It feels really good to know that I did my part to help the attorney make his case… and find justice for his client.
Not everyone is cut out to analyze forged documents or testify in court.  Twenty years ago, I wouldn't have guessed it would be me sitting on that witness stand earning $1000 for my testimony… but I did the training and now I'm that person.
If you're interested in being a document examiner and you think that you have a good eye for detail and enjoy getting to the bottom of something, then look into this as a career for you.
If you're interested, please give me a call, chat with me about this career that is so amazing.  Our next class starts soon, and spaces are very limited.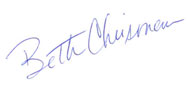 Beth Chrisman
Telephone:  310-926-18222
http://handwritingexpertcalifornia.com
http://internationalschool.com (Director of the International School)
As I said, I'm going to write more stories over the next few weeks…small clips from the life of an examiner.
Before you submit your application, and especially before you commit to attending Doc Exam school for the 4-6 semesters, you will want to know this is right for you.
As your mentor and teacher,  I want to make sure that this career is right for you.  When we deny applications for admission, it is normally because we don't think the applicant is a good fit and we don't think they will succeed in the business, not just pass the classes.
We're the only school in the world where you can get trained and the only school where you will get help in launching a career as a certified document examiner. It's a unique opportunity, but it's not for everybody.  So please take time, watch the videos, explore the online website and call us with any questions before  the next class starts.
We'd like you to be in it, if it's a good fit for you.
Overview and Video Tour:
http://internationalschool.us/docexam/overview.html
Download the Application, Reserve Your Spot:
http://internationalschool.us/docexam/enroll.html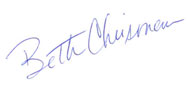 Beth Chrisman
Questions: 310-926-1822
"First class people and first class training.  Bart and Beth were always  there to support me and guide me to launch my document exam business. I deeply appreciate their unyielding support to me and my new career.  I highly recommend their training."
Paul Lockyer, Australia