Home » Posts tagged 'busiiness'
Tag Archives:
busiiness
If you watch to TV crime shows and you might think only Washington DC, Las Vegas, Miami, and New York have fraud and criminal behavior.  Nope, every city with a courthouse will eventually encounter a need for an expert witnesses to take the stand and testify about forgeries, documents, alterations, ink testing, and signature forgeries.
But, the question is "Do I live in a city where you can earn $150,000 a year or more in this career?"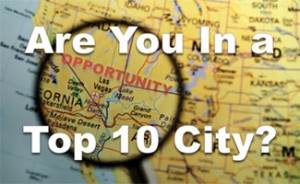 The first question you have to ask is how many people live within a 3 hour drive of your home?   That number will give you an idea of how many lawsuits are filed or pending… that might need your help.
The second question you need to ask is  " Is there a shortage of forensic handwriting experts in my area?"
If the answer is "Yes", then you are looking at a possible career change with lots of upside potential and minimum advertising after you are trained.
If you say "No", then you will have to work a bit harder to outsmart your veteran competition who already have deep ties with local attorneys and big insurance companies who rely on these veterans to testify for them.
In the past year, I have spoken to dozens of educated,  smart, serious people who want to take up this profession and finally quit their job which they are exhausted from.
If you are going to invest $25,000- $70,000 in an education or buying a new business, it makes sense for you to understand the business landscape and choose the city with the most amount of lawsuits and the least amount of competition.
If you think you are going to get rich opening a Snow Cone Stand in Alaska, you are not thinking clearly.
We understand.  The whole point of distance learning
school is to train you in the skills to build a second career.
In fact, if you are in certain cities around the USA, or some other
countries, being a certified forensic document examiner is like
being the only water fountain in the desert…
… the business will come to you.
Over the past five years, every new case was worth about
$1000 /  in revenue to our graduates and associates.
Now, this is an average.  It seems obvious, but I'll restate it.  The people who live and work in the locations with the most lawsuits… earn the most money.
Likewise, the cities like New York and Los Angeles seem to allow for higher pricing in both case totals and hourly rates.  So, the bigger the city, the more money is available to flow your way.   So yes. LA and NY are profitable, but they are highly competitive with wealthy advertisers already there.  Can you afford to play in the big leagues?
$1000 a case can add up quickly if you are in a city with very little competition.

In certain cities,  there are 4 or more people fighting for enough business for examiner… don't go to those cites and start a new business.  Dallas Texas and Kansas City are two examples of too many examiners and too much competition.
Which city and state are you in?
Is there any competition?
Here is how you find out.
Go to Google.com and search for "forensic document examiner YOUR CITY" and
see how many competitors you have in your state.  
For example search "forensic document examiner
Salt Lake City"  and do your research. 
And, you can normally ignore the "sponsored listings" and look for actual  "organic listings" that have address and local phone number.
In fact, you  might be in a city which has a serious shortage of trained forensic document examiners.
That means every day, lawyers and people in your home town are sending their cases
to experts in other cities (often 2000 miles away) because there is no one local to help them.
So, if you not really reading between the lines, here is the point…
If you are serious about changing careers, getting trained as  Forensic
Handwriting Expert could be your best defense.
In my recent search, the following areas have the most
shortage and we are open to helping you open offices in the key cities
San Fransisco
Miami
Philadelphia
Cleveland
Chicago
Detroit
Minneapolis
Pittsburgh
San Diego
Charleston
New Orleans
Austin, TX
Houston, TX
Where do you live?
Now, as with any distance-learning program, your own results will
vary on your own diligence, personality, and talent. 
However, if you take a tour of our school, we will explain how we can both educate you and help you open up an office in your city and help you become successful.
In fact, with the School of Forensic Document Examination's marketing
and apprenticeship program, you can have customers calling you, and start earning revenue within the first year of school.
It is all explained here, in this online video, if you have not watched it recently.
Plus, you can call our office to actually discuss which geographical
markets are "totally open" and which cities already have lots of
competition.  We only take students in certain cities, so are in one of those cities?
So, are you interested?
This is the week to submit your application for the upcoming semester.
You can download, fill-out, and submit your application without spending a dime.
Then, once accepted, you can make the final decision to invest in your education.