Home » Posts tagged 'Handwriting experts'
Tag Archives:
Handwriting experts

Hi, this is Bart Baggett. I'm driving back from San Bernardino as I write this. Actually, I'm dictating this.
Today I went to San Bernardino to testify in a probate case where there was a handwritten will of an 80-year old woman, but in my opinion, was forged. I didn't get to give that opinion because the opposing attorney had some very clever moves up her sleeve. Now, by clever moves I don't mean that she was able to get me disqualified or make me look silly on the stand. She was able to not let me on the stand. After sitting for an hour while she offered a settlement to my client, she then finally asked the judge to continue the case for another month. The judge said, "Well why should I give you a continuance when the expert witness is sitting right here? It cost $1,000 to bring him back."  She responded to the judge, "Well, you let him have a continuance last month. You owe me a continuance." And I'll be darned if the judge didn't grant her a continuance, send her expert witness away, and thus I was not allowed to testify today.
The back story is that the handwritten will was one of the worst forged wills I've ever seen. In fact, I discovered today that the writer of the forged will was in the courtroom. Her ex-husband looked at the will and said, "I recognize my ex-wife's handwriting. She wrote the will…not the dead lady." Now that, combined with my testimony, would have been quite strong if, of course, I was able to take the stand.
The one reason my client might decide to settle without calling me back is that he is not an attorney. He could not afford an attorney, and since it's a civil case the state doesn't give him one. So out of his own pocket he's paid my company over $1,800 so far to prove the will is forged…which it is…and he risked the prejudice of the court ruling against him because he may not know the protocol to get an expert witness accepted, get evidence into admission, or even function normally in a trial. If you are an aspiring expert witness, realize that if your client is a pro se attorney, you are risking your credentials unless you are very experienced on the witness stand. I actually watched a seasoned, veteran expert witness get slaughtered because the pro se attorney was unable to ask basic questions such as, "What do you do?" … "Tell me how your training occurred."… And "Why do you consider yourself an expert?" He was unable to articulate those questions and thus the expert was severely discredited because the pro se attorney was so inarticulate.
One of the things that you also need to be wary of with any testimony–especially expert witness testimony with a pro se attorney– is the Federal Rules of Evidence. You might want to familiarize yourself with the Federal Rules of Evidence 702 through 705 which talk about the admissibility of evidence that the expert witness relies on. In general, they give wide discretion on the judge allowing evidence into the court if the expert witness relies on that evidence. The problem is:  If the evidence is "inadmissible" in another area, such as 'the gun was found in the apartment but the search warrant wasn't properly executed, so the gun is inadmissible', but the opinion of an expert relies on the gun, the judge still may have that expert testify as to his opinion, but he may choose not to allow him to talk about the gun, because the jury would be tainted. So there's a lot of room in the world of evidence for that.
In the case of expert witness, if you relied on the document to bring into the courtroom, you may have to produce that document a week ahead of the trial. Then, if you fail to produce that document on time for the opposing attorney to inspect, the judge may decide not to let you talk or render an opinion on it. Now, this is not common, but it has happened to me. When I went to court three weeks ago, the exhibits that I prepared were not allowed into evidence because the opposing attorney said he didn't get them the night before. That's silly, since that's usually when I make my exhibits…the night before. But once in a while at trials, the exhibits aren't allowed because the attorney didn't follow the proper protocol. So as an expert witness you've got to be very wary of these things going wrong, and if you have a pro se client you have to do extra-careful mentoring to make sure he has the right questions.
In this case we actually sent our pro se client an e-mail, listing questions for him to ask: What is your name? What is your career? What do you do? How did you get trained? What are your credentials? Have you been on TV?   This list of questions was  in sequence for him so that he wouldn't get up there and get tongue-tied. Unfortunately, he never got to ask those questions because the continuance was granted. So if he calls me back on the witness stand in a month, he would have to pay another $1,000.
To make the long story a little bit longer, or at least to wrap up this trial, the nice man who spent money because the caregiver of his sister decided to fake a will, will probably end up getting what is rightfully his. He'll get the house, and he'll get the car, and he'll get other material items. The attorney showed up today with a settlement agreement which essentially admitted that they are willing to exclude the will. They didn't admit to forging it, but they agreed to excluding it. Of course, the estate would go back to the will on file which was properly prepared and executed at an attorney's office in 2004. Of course, that is fair, but in negotiations the caregiver, or the woman living with the decedent, wants the two dogs, the dishwasher, the couch, a lamp and all her clothes.  Really, all her clothes and the two dogs!!!  That is what they are negotiating and settling in the judge's chambers at the courthouse as I speak.
So in conclusion, the life of this expert document examiner is very interesting. Sometimes it's sad to see a woman that handwrites a will and signs a dead woman's name to not get prosecuted for perjuryor forgery, and walks away with the two dogs…. but so is life.
"I totally recommend the International School of FDE  to anyone who wants a new career in the field of forensic document examination."
— Topanga Bird
 D.C. Appeals Court Upholds Use of Handwriting Evidence
Handwriting analysis will continue to be admissible as scientific evidence in local courts, the District of Columbia Court of Appeals ruled in an opinion (PDF) published this morning.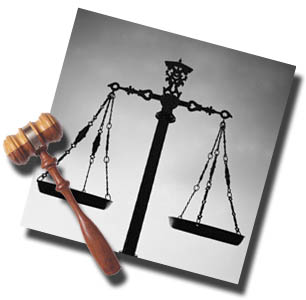 A handwritten note discovered at the crime scene played a major role in the trial of Robert Pettus, who was convicted of first-degree murder in 2008. On appeal, Pettus argued that a 2009 report by the National Research Council of the National Academies cast new and serious doubts on the reliability of the forensic sciences, including handwriting analysis.
Senior Judge Michael Farrell, writing for the three-judge panel, acknowledged that Pettus and the D.C. Public Defender Service, which argued the case as an amicus party, made "a spirited attack" on the acceptance of pattern-matching analysis.
However, the court found that the report failed to detail specific problems with handwriting analysis – as opposed to the forensic sciences as a whole – and that the methodology behind handwriting analysis is "well-established and accepted in the forensic science community generally."
Pettus' attorney, solo practitioner Thomas Heslep, said this morning that he was still reviewing the opinion, but expected that he would petition for a rehearing before the whole court. A representative for the Public Defender Service did not immediately return a request for comment, and U.S. attorney office spokesman William Miller declined to comment.

Hi, this is Bart Baggett, President of the International School of Forensic Document Examination.
If you're interested in a new career, this short series of  blogs that I call Diary of a Forensic Document Examiner will help you decide if this field is right for you.  Please read the  blogs carefully and see if this career is for you. If so, get your handwritten applications in right away; spaces are limited.
We do like to have students who are a perfect fit, and we pay very special attention to the applications. These simple informational pieces will help you understand the 'day in the life' of an examiner.
Overview and Video Tour:
http://internationalschool.us/docexam/overview.html
Download the Application, Reserve Your Spot:
http://internationalschool.us/docexam/enroll.html

FORENSIC DOCUMENT EXAMINER DIARY ENTRY #42
Today was a fascinating day for me because I got to go to a popular "niche" courthouse in Los Angeles where I had never testified before. I spend most of my time testifying in the L.A. Civil Court or in the criminal courts. And this year, I have been a fixture at the Los Angeles US Immigration Court. With the new Homeland Security laws, all kinds of paperwork regarding illegal immigrants are scrutinized, and an accusation of forgery is a valid reason for deportation.
But today was different. I actually visited "Dead Beat Dad's" Court. Well, that's not the official name for it (obviously). Every state has a different name for this type of court, but it's a division with meeting rooms and legal procedures around the laws enforcing child support…so it is actually more like "Child Support Court."
It's really interesting because you have to pass through security at the front door, and then pass another guard just to go in the waiting area. The attorneys are there in the front row, and no lay witnesses are allowed in the waiting room (too many past fights, I assume).
The initial conference is not in front of a judge, so the entire room is full of women and a few men who are basically trying to get money from "deadbeat dads", or in some cases "deadbeat moms."  In Los Angeles particularly, I was told there is $55 million a year in delinquent child support awarded that is extracted from one parent and given to the other.
It's a very popular system, and usually the parents don't even meet the judge face-to-face.  They negotiate with a paralegal or someone who represents the county, as a mediator of sorts.
If the parents can't resolve it there in the mediation room, they push it to the judge to sign an order for garnishment of wages, etc.
It's an interesting deviation from my normal "testimony day" because normally by the time I get to court, there is no more mediation… I go right to the witness stand and speak to the judge and jury.
In this courthouse, it was basically an arbitration before they moved it to the judge. I just sat and waited to see if they needed me. It's a very special area of law, especially in America where getting child support is a very big problem.
Child support can be enforced by garnishing wages or putting the deadbeat parent in jail.
Today's case was after about a year of meeting with my client. He had a signed a receipt from a cash transaction of $2,300 that he had paid his ex-wife for child support back in 1983. I'm writing this in 2011, so it has been almost twenty-eight years ago.
So, it's not $2,300. Its $2,300 plus interest for twenty-eight years.  He was looking at an outstanding balance of approximately $60,000 that his ex-wife wanted. The kids are adults now, of course. They are 33 years old, and she is coming back saying, "You owe me child support." My client had the original receipt that his wife signed back in 1983. I don't know who keeps paperwork for twenty-seven years, but apparently this man knew that his "crazy ex-wife" would do something like this, so he did some great record keeping.
My job was to give testimony to the judge and say, "Look, I've done a forensic examination on this document. It is not a forgery. It is not suspicious. It is an authentic receipt written by the mom in 1982."
Luckily we had examples from 1982, 1983, and 1984 that matched her handwriting, so as far as forensics, it was an easy case because we had originals. We had good samples of her known writing from the 1980's, and it was a conclusive opinion with no qualifications.
Of all the cases I've had, it wasn't the most difficult one to arrive at an answer.
I found it interesting that his ex-wife would have the gumption to sue and lie in court and say he never paid her a payment twenty-eight years ago… so that she could get $2,300 plus interest, today.
Do you know how bad the laws are in favor of the person who has custody of the child? The custodial parent generally always receives an award from the courts. She made the accusation about past due child support ten years ago, so this case has been going on for a very long time. My client's passport was taken away, his driver's license was taken away, and he had some of his wages garnished…all under the false presumption that he had not paid her child support… 28 years ago!
My client finally got the issue resolved; it was negotiated and arbitrated away, so I didn't have to testify at all that day. However, I did get paid a flat fee for showing up to the court, because that's the way the forensic document examination business is. We get paid for every step, the initial opinion of the lab work, the letter or report, and for showing up to court.
This guy who had already spent a lot of money on attorneys had to pay me another $500 deposit to show up in the courtroom and wait.
I actually did him a favor because he was a little bit destitute.
Normally I would charge $1,000 regardless of whether I testified, but he had been such a nice guy and he had already spent so much money, I said, "Well, I'll show up at 10:00 a.m. and if I don't testify we won't charge the other $500."
The average range you're going to get is between $1,000 and $1,200 if you testify. In this case, we took the $500 non-refundable deposit. I showed up and I got paid $500.
Actually, I sat and visited with my client and his attorney and learned a little bit about the system… and I wrote this article.
So that was my day at the court. I got paid NOT to testify; I helped somebody clear a  false allegation from his "crazy ex-wife." (That's his quote, not mine). So, it was a good day in the life of a forensic document examiner.
Please check your e-mail or read my upcoming blogs about this exciting business.
As I said, I'm going to write more stories over the next few weeks…small clips from the life of an examiner.
Before you submit your application, and especially before you commit to attending our Document Exam School for 4-6 semesters, you will want to know this is right for you.
As your mentor and teacher, I want to make sure that this career is right for you. When we deny applications for admission, it is normally because we don't think the applicant is a good fit and we don't think they will succeed in the business, not just pass the classes.
We're the only school in the world where you can get trained and the only school where you will get help in launching a career as a certified document examiner. It's a unique opportunity, but it's not for everybody. So please take time, watch the videos, explore the online website and call us with any questions before the next class starts.
We'd like you to be in it, if it's a good fit for you.
Overview and Video Tour:
http://internationalschool.us/docexam/overview.html
Download the Application, Reserve Your Spot:
http://internationalschool.us/docexam/enroll.html
"This school is a blessing for those who want to break into a field which until now… had no formal structure for proper training. This school has changed my life."
– Teresa DeBerry, Birmingham AL, USA