Home » Posts tagged 'court rulings'
Tag Archives:
court rulings
 D.C. Appeals Court Upholds Use of Handwriting Evidence
Handwriting analysis will continue to be admissible as scientific evidence in local courts, the District of Columbia Court of Appeals ruled in an opinion (PDF) published this morning.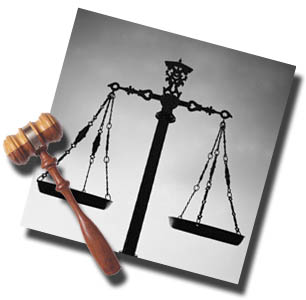 A handwritten note discovered at the crime scene played a major role in the trial of Robert Pettus, who was convicted of first-degree murder in 2008. On appeal, Pettus argued that a 2009 report by the National Research Council of the National Academies cast new and serious doubts on the reliability of the forensic sciences, including handwriting analysis.
Senior Judge Michael Farrell, writing for the three-judge panel, acknowledged that Pettus and the D.C. Public Defender Service, which argued the case as an amicus party, made "a spirited attack" on the acceptance of pattern-matching analysis.
However, the court found that the report failed to detail specific problems with handwriting analysis – as opposed to the forensic sciences as a whole – and that the methodology behind handwriting analysis is "well-established and accepted in the forensic science community generally."
Pettus' attorney, solo practitioner Thomas Heslep, said this morning that he was still reviewing the opinion, but expected that he would petition for a rehearing before the whole court. A representative for the Public Defender Service did not immediately return a request for comment, and U.S. attorney office spokesman William Miller declined to comment.